Emergent
Language and Literacy Curriculum with On-Demand Training and Personalized Coaching Support
ABCDuet is an evidence-based emergent language and literacy program for early childhood educators and children. The program provides a classroom curriculum, on-demand training, and personalized coaching designed to prepare children for kindergarten and promote lasting success in school. 
Classroom Curri

culum, On-Demand Training,

Individualized

Coaching
ABCDuet is built around brief teaching and learning routines that are easy to embed in the school day.  This trauma-informed approach reduces classroom stress and creates a consistent, safe, and positive learning environment. 
Classroom Curriculum
Durable, high-quality, colorful classroom materials were developed with real early childhood educators. Materials were specially designed for developmentally appropriate instruction in whole-group and small-group settings.
On-Demand Training
ABCDuet offers agencies an accessible, cost-effective solution for on-demand training of all teachers, assistants, and classroom aides. The training platform delivers high quality video showing real teachers modeling skills in their own classrooms.
Personalized Coaching
Coaching is a critical component of effective professional development. The ABCDuet coaching framework offers brief, confidential, one-on-one support to master emergent language and literacy teaching practices using the convenience of modern technology.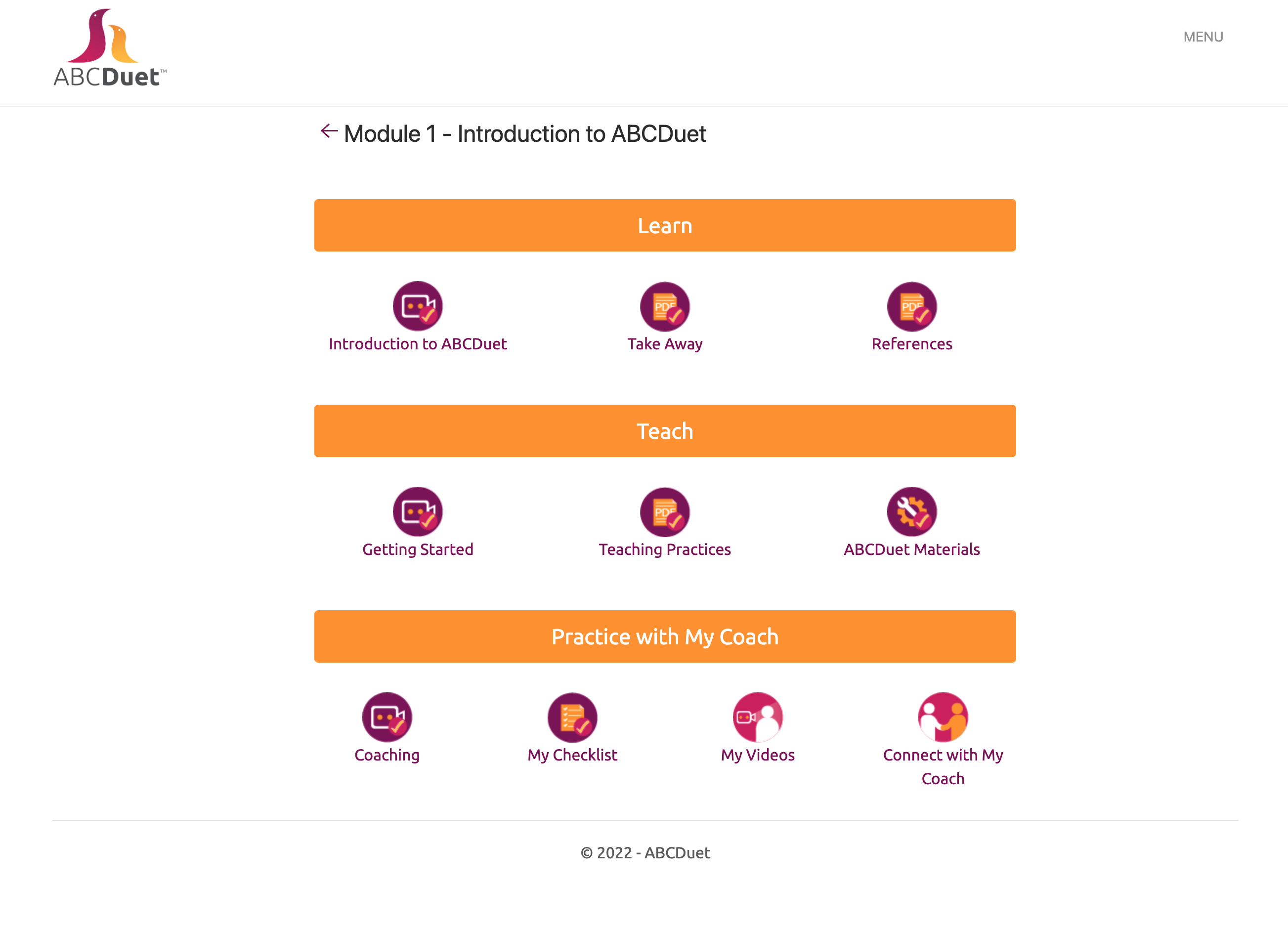 ABCDuet
ABCDuet hosts software for use in the coaching and training of preschool teachers on the topic of language literacy and instruction. It supports novice and experienced educators in strengthening emergent language and literacy instruction, building a strong foundation for children's reading success. Using interactive technology, multimedia tools and high-quality classroom materials, teachers and support staff receive on-demand training and step-by-step support to master effective, evidence-based teaching practices.  
ABCDuet
Provides a Solution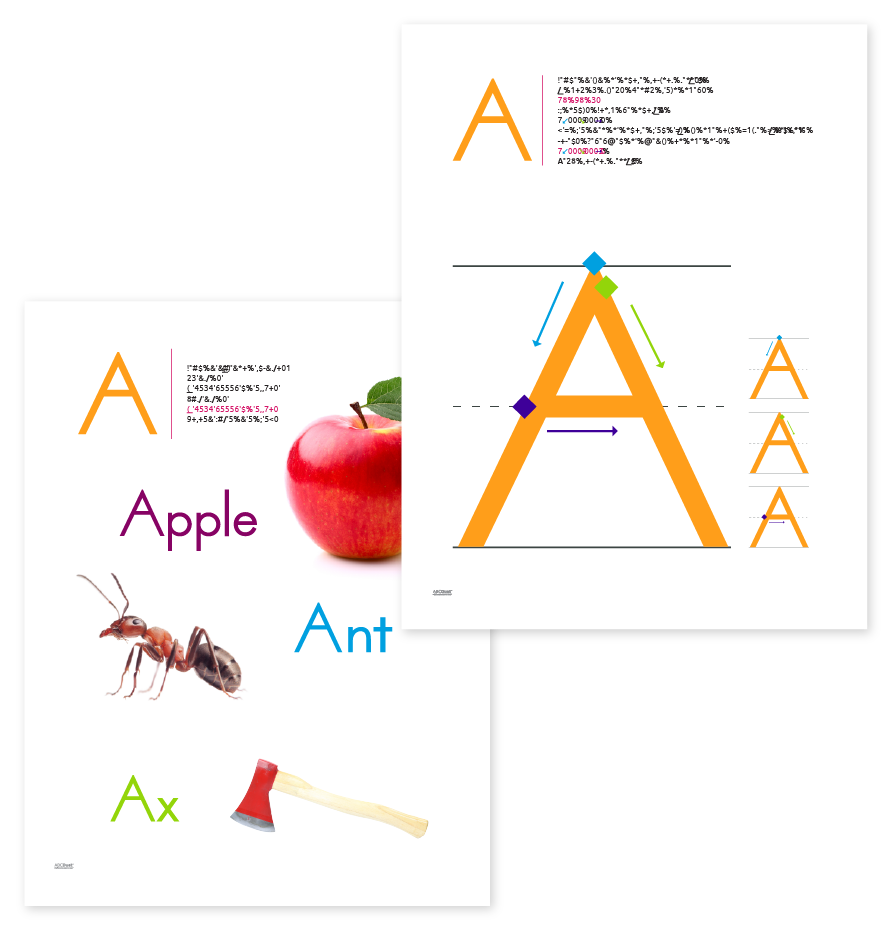 Delivers high quality, o

n-demand training for all staff, with fidelity, using

innovative technology

 
Emphasizes high priority skills children need to master emergent language and literacy

 
Effective training model provides

teachers

the feedback they want

 
Flexible professional development reduces absences from classroom
Reduces stress on teachers and children
Works for all children, including children who are English-language learners
Developed using trauma-informed practices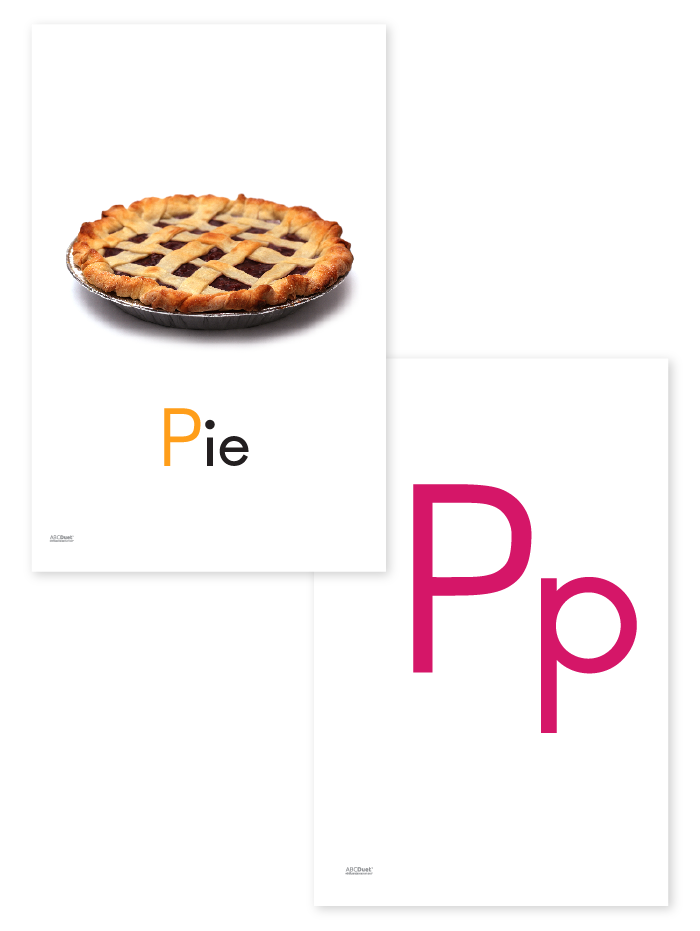 "Teachers have incredibly busy schedules and the coaching sessions were accordingly brief."
"The combination of positive feedback and constructive feedback worked really well."
"Role-playing was very helpful."
"It was most helpful to work directly with a coach." 
"Coaching over zoom worked really well!"
"The 1-on-1 coaching was incredibly helpful. The scheduling format was great, viewing the video and then working together with the coach."
"Submitting videos was challenging at first, but after the first submission, I saw the value."
"Coaching and taking videos of myself teaching worked well, helping me see what is working and what is not working, especially in how I communicate with children."
Learn More About
ABCDuet
ABCDuet was developed by a grant through the EUNICE KENNEDY SHRIVER NATIONAL INSTITUTE OF CHILD HEALTH & HUMAN DEVELOPMENT. Contact us to learn more about ABCDuet.